Pack Expo Las Vegas 2023: The Ultimate Guide to Packaging Machinery & Stand-Up Pouch Innovation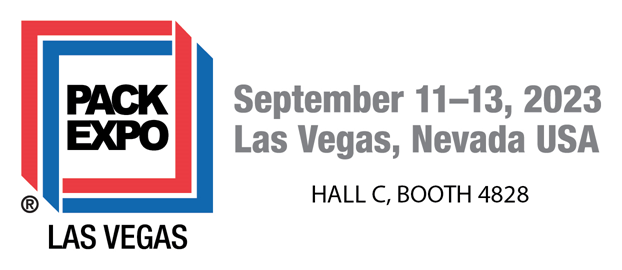 Welcome to the ultimate guide to PACK EXPO Las Vegas 2023.
Pack Expo Las Vegas is a premier trade show that is, particularly, for the packaging industry. This year's event promises to showcase the latest advancements in packaging machinery and equipment. In addition to that, you will also have the opportunity to learn more about the innovative world of stand-up pouches.
Whether you are a packaging professional, industry expert or just simply curious about the latest trends, Pack Expo Las Vegas 2023 is the place to be.
01) Overview of Pack Expo Las Vegas
Pack Expo Las Vegas is widely known as a global platform for packaging professionals. Attending the trade show will enable you to connect, learn and discover cutting edge packaging machine technologies. This event is, essentially, a hub for networking and more business opportunities.
02) Unveiling Stand-Up Pouch Innovation
Stand-up pouches are becoming popular, as packaging professionals use them more often. This trade show will give you the chance to explore the rising popularity of stand-up pouches, as well as their impact on the packaging industry. Stand-up pouches offer convenience, sustainability and versatility for a wide variety of products.
Recent innovations for stand-up pouches:
Advanced materials
Resealable features
Design improvements
These innovations are going to enhance your brand's visibility and improve the consumer experience.
03) Discover The Latest Packaging Machinery
A wide range of packaging equipment will be showcased at the Pack Expo Las Vegas 2023 trade show.
The packaging machines that will be available are:
Filling Equipment
Sealing Equipment
Printing Equipment
These advanced technologies, ultimately, contribute to:
Increased efficiency
Reduced costs
Improved product quality
04) Engage in Educational Sessions
There is an educational aspect of Pack Expo Las Vegas. This trade show is going to include workshops, seminars and presentations. As an attendee, you will have the opportunity to gain insight from industry experts, learn about emerging trends and acquire practical knowledge. This trade show is going to help you improve your packaging operations.
05) Networking & Business Opportunities
It is extremely important that you network at trade shows. The Pack Expo Las Vegas trade show is going to have several networking opportunities and special events - for example:
Receptions
Industry Meet-Ups
Matchmaking Programs
These networking events are going to facilitate connections and, possibly, a partnership between packaging professionals, suppliers and potential clients.
You can explore thousands of packaging machines and technologies at Pack Expo Las Vegas 2023. Come and join 30,000 attendees across the packaging industry to discover game-changing solutions.
It is crucial to plan your schedule in advance, so that you can make the most of your experience.
Where is Pack Expo Las Vegas taking place?
The trade show will take place at the Convention Center in Las Vegas, Nevada!
Las Vegas Convention Center
North, Central & South Buildings
3150 Paradise Road, Las Vegas, Nevada 89109
What are the trade show dates & exhibit hours?
Monday, September 11, 2023 | 9:00am - 5:00pm
Tuesday, September 12, 2023 | 9:00am - 5:00pm
Wednesday, September 13, 2023 | 9:00am - 3:00pm
How much does registration cost for the trade show?
As an early bird, registration will only cost $30. However, after August 18, the cost of registration is going to significantly rise to $130.
Register now for PACK EXPO Las Vegas 2023!
Registration will include access to:
The PACK EXPO Las Vegas trade show
Free educational sessions that will be taking place on the show floor
Why Attend PACK EXPO Las Vegas 2023?
Attending this trade show will enable you to discover quality packaging solutions.
You will get to see more innovation in packaging and processing at the Las Vegas trade show than anywhere else.
The cutting edge technology, packaging machinery and processing equipment that will be available at the PACK EXPO Las Vegas trade show will:
Boost Sustainability
Scale Up Production
Maximize Brand Impact
Provide Ease Of Use
Increase Flexibility
To get a FREE pass to the trade show, book an appointment with us today!