Find the right packaging machine for
Slide
Slide
Slide
Slide
Slide
Slide
Coffee, the age-old drink that almost everyone adores, has become the topic of focus for consumers and packagers alike in the last couple of years. Coffee has gone on the rise of becoming a popular drink and even more so on the rise of becoming environmentally friendly.
The coffee industry is quickly moving forward into new ways to differentiate itself in a highly competitive market, including packaging designs where 70% of consumers admit that packaging designs influence their decision on purchasing a product.  
Find the right machine for Coffee Packaging
Trending Coffee Packaging Styles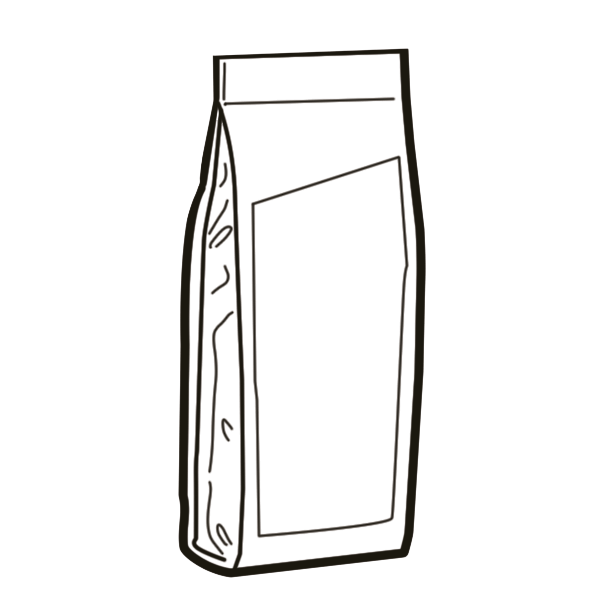 Quad-Seal or True Side Gusset pouches are considered to be the most common and well-known packaging styles for coffee packaging. These styles, for coffee, are known not to include zip features or other optional reclosing seals. They are usually equipped with a wire or seal of some variety to keep the ground fresher for longer periods of time.
The Traditional Stand-Up Pouch style comes with a round rounded or flat bottom. It is considered a new option for coffee to stand out among the competition as it is not widely used for coffee packaging.
Terminated Side Gusset Pouches are the newest addition to the world of coffee packaging. This design mimics a box or folded carton and provides five different areas for custom printing in anyways you may desire! For those looking to save on waste, this packaging saves up to 15% by using less film. These pouches can run on the same machine as a standard premade pouch and provide more space for graphics and shelf presence.
Stickpack or Sachet packaging is key for on-the-go single-serve coffee packages or coffee additives. A multilane Vertical Form-Fill-Seal (VFFS) machine can produce single-serve products for consumers and is also a great solution for sample packets.
Corner Fitment Stand-up Pouch is a great option for larger quantity coffee additives like coffee grounds, creamers, and sugars.
Your packaging Pouch Style
Regardless of the style you might decide that works best for your needs. It is important to remember that it must be airtight to keep your beans and sprouts fresh. Coffee is a product that is extremely temperamental to temperatures and moisture. It needs to have a proper closure option and be packaged correctly to keep it fresh for as long as possible. But not to worry, we are here to help guide you to the best machine to keep your product fresh and moisture-free! 
Types of Coffee Pouch Packaging Machine Solutions
Coffee, while it has a traditional look, is evolving to present itself in new ways and forms. To stand out among the crowd, you need to focus on your packaging types and machines. We are here to offer our services to help you make the big decisions on which path to take. Depending on your needs and desired packaging designs, there are quite a few options to choose from. 
One of many is the Premade Pouch machine that can run a terminated or true side gusset pouch option. The true side gusset pouch has been a coffee standard for decades but we have seen terminated side gusset pouches become more and more popular in this segment. For single-serving options and possible on-the-go products, a Stickpack Machine would do wonders! There are plenty of equipment options and it is always best to look at all available options before purchasing. We are, as always, here and ready to help you in your venture of equipment purchasing and happy to answer all questions you may have! 
FIND YOUR COFFEE PACKING MACHINES