Pack Expo 2021 is in Las Vegas!
Las Vegas is welcoming the only live comprehensive packaging and processing event in the world this year, and we have a Free Promo Code for you!
We are excited to announce that PPiTG will be exhibiting at Pack Expo in Las Vegas from September 27th through September 29th, 2021. The show is located at the Las Vegas Convention Center, 3150 Paradise Rd. Las Vegas, NV 89109. The PPi Technologies Group Booth will be located in the Central Hall, Booth #4800.
Pack Expo Las Vegas offers countless opportunities to present and collaborate on packaging ideas and methods no matter what industry you're in! Check out the industries and zones they have!
This event will feature the return of the Processing Zone which emphasizes solutions for food processing and safety, engineering, design and construction services, and more! Get some inspiration from the experts on homogenizing, heat-treating, coating, forming, and sizing your product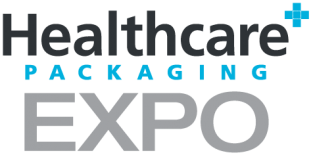 Also present will be the Healthcare Packaging Expo which provides the broadest range of packaging equipment and technology solutions for almost every industry for life sciences. They will be showcasing targeted solutions for Pharmaceuticals, Nutraceuticals, Medical Devices, Biologics, and more.
As a registered attendee of the Las Vegas Pack Expo 2021, you can also see the horizon to ending your search for the perfect front-of-the-line processing solutions. It is time for you to take advantage of the network opportunities provided at this event.
Check out the following links to read more information on the machines that we will be featuring:
PSG LEE RD-314 Duplex Premade Pouch Machine **the Industry Standard!**
SN Form-Fill-Seal FMH300
Radpak Vertical Form-Fill-Seal and Casepacking
Inspection Systems
You can still register to attend, which includes access to both Pack Expo Las Vegas and Healthcare Packaging Expo! Without our Guest Promo code, it would be $130.
Use our Promo Code 15Q19 to register for free!