Natural Products Expo West Anaheim March 7-9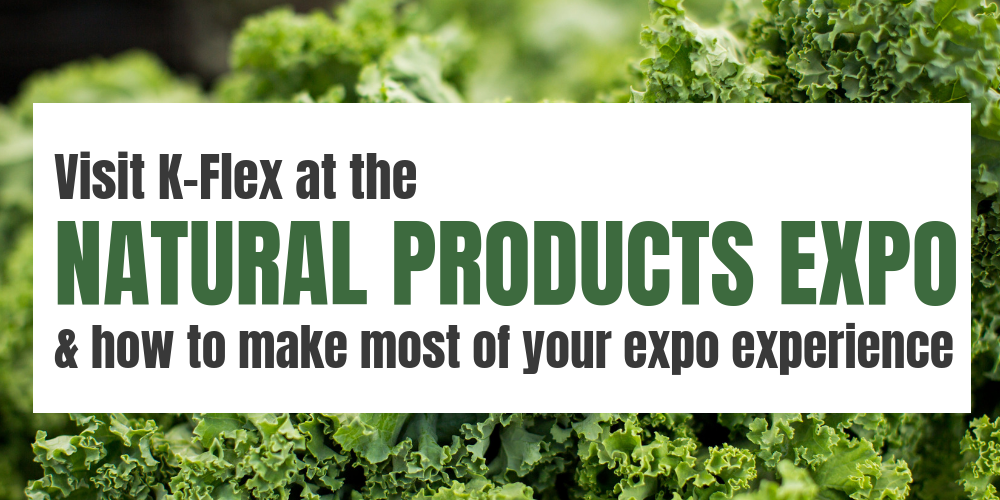 VISIT US AT THE NATURAL PRODUCTS EXPO WEST March 7-9
Hall D – Booth 3482

K-Flex Packaging Systems & PPi Technologies Group are your automated packaging equipment specialists! Join us at this massive event bringing together thousands of people in the natural products industry to share and gain all the tips and tricks, tools and trends in the natural product industry. Whether you're a natural soap maker or an organic produce farmer, a raw treats vendor or a natural honey bee keeper… this event is for you.

We never miss this event because it is a great opportunity to help natural product vendors take their business to the next level! In addition, the event is a valuable opportunity to learn, network, and get inspired!

.
SEE SOME OF OUR EQUIPMENT RUNNING IN OUR BOOTH

In our booth, we will have these machines up and running for public viewing!

PSG LEE RT-110 Premade Pouch Machine
Caveco Ypsilon Tray Sealer
.
Read on to learn how to get the most out of your attendance at the Natural Products Expo West.
.
KNOWLEDGE IS POWER

The Natural Products Expo never fails in its efforts to bring full value to its attendees. One way you can get the most value out of your visit, is to take full advantage of the educational resources.

A variety of workshops will be offered throughout the event. You will also have the option of attending seminars offered by experts in the fields. Plan ahead, check the schedule, and be sure not to miss the events that are aligned with your product and mission!

.
NETWORKING OPPORTUNITY

One of the greatest ways to grow in the natural products industry, is to network! Meeting people in a similar field who are on a similar mission is a great opportunity to share ideas and get inspired.

Learning from those who have been there and done that, is one of the best ways to set yourself up for success and avoid obstacles that others have faced.

.
NEW & EXCITING IDEAS!

Whether you've been in the industry for years or you're the new kid on the block, ideas are what keep a business growing. At the Natural Products Expo, you are guaranteed to find new and exciting ideas to keep your business relevant and fresh.

It's incredible what a new idea can do for the growth of a business. You may very well find something you didn't even know you were looking for.

.
VISIT OUR BOOTH TO SEE OUR EQUIPMENT IN ACTION!

It's impossible to provide a product without a package. In the early days of your business, it may be fairly easy to package your goods by hand. But our hope for you, is that with your drive to succeed and the sleepless nights, eventually, you will need to bring an automated packaging system into your business plan.

This is where K-Flex and PPiTG comes in. We have many machines that are well suited for perishable and non-perishable natural products. Some of the features that make our machines eco-friendly include features that reduce waste, the ability to use biodegradable/recyclable/compostable packaging, maximize efficiency (no pouch/no fill return system etc.), and more! To learn more about how we're contributing to a green planet, take a look at S.E.C.A.M.P.

.
WE HOPE TO SEE YOU THERE

If we don't have you convinced that the Natural Products Expo West in Anaheim, from March 7-9 is for you, check out the site to learn more. If we do have you convinced, click here to register! Don't forget to stop by our booth in Hall D, Booth 3482.

.
We can't wait to meet you and learn about your natural product.