Why Consumers Love the Stickpack!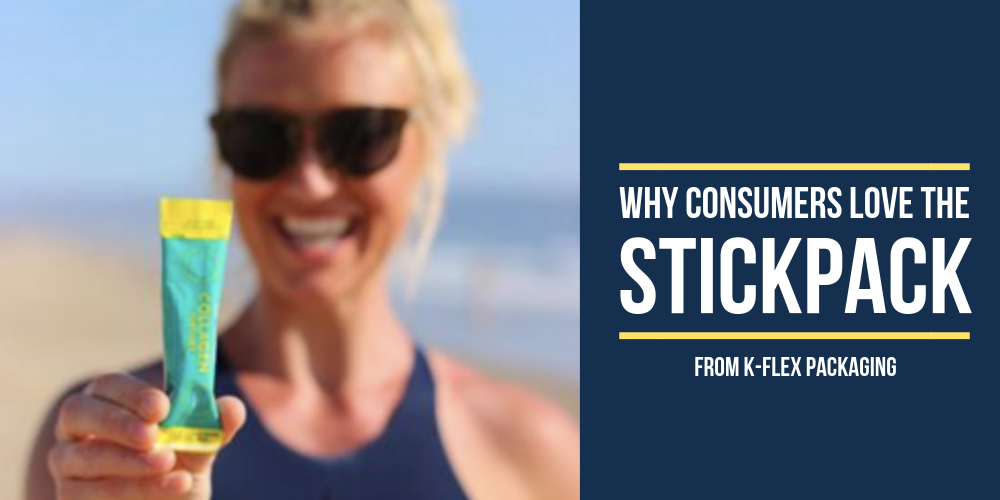 Love the stickpack!
Everyone is a consumer, and almost everyone…is busy. Being busy typically goes hand in hand with being on the go. As busy consumers, people appreciate convenience and portability in their preferred products. These two desirable features are precisely what consumers love about stickpacks.

At K-Flex Packaging Systems, the Aranow Stickpack Packaging Machine is one of our most popular machines. More and more industries have been making this conscious effort to appeal to the on-the-go consumer and the market is responding!

Love the stickpack!
WHAT CAN GO IN A STICKPACK?

Anything that is liquid, powder, granule or in pieces, can be packaged in a stickpack. But one of our favorite industries for stickpacks, is pharmaceutical and nutraceutical. stickpacks are brilliant for pre-measured portion control and portability. Some products that would be excellent candidates for stickpacks include coconut oil, probiotics, liquid medications, energy shots, vitamins and supplements, protein powders, and more. The potential of the stickpack is limitless, and here are 3 consumer-approved benefits of putting your product in a stickpack.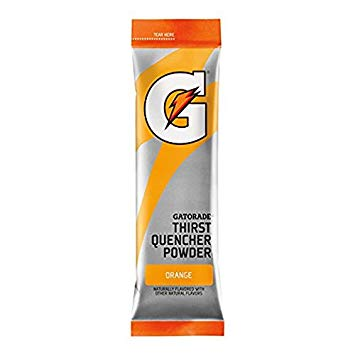 PORTABILITY

Pocket, purse, or gym bag, these are all perfect places to tuck away a stickpack for later. People who are on the go are typically in need of convenient pick-me-ups. This is why a stickpack is a great option for energy shots, protein powders and vitamins. Come lunchtime, when the brain and body need a pick me up, that stickpack of vitamins, energy, or protein is within reach and ready for consumption.

Stickpacks are a fan favorite for regular gym goers as well. When heading out the door, one can easily throw a stickpack of supplement powder into a shaker bottle and fill up at the gym. It could not be easier. This on the go portability is a consumer favorite benefit of the stickpack.
PORTION CONTROL CONVENIENCE

Small tasks add up to a lot of time. In the morning, when the go-getters of the world are trying to get out the door, a pre-measured stickpack of nutrient packed powder or liquid can make or break the commitment to a healthy habit. Something so simple, can make a world of difference. If product can be pre-measured, it's one less task on the to do list. It's an extra 30 seconds freed up for commuting, scrolling, working out, sleeping… really anything the potential customer would rather be doing.

This also means, while at the store standing in front of your product, having a convenient stickpack as opposed to a jar, can be the determining factor when deciding to buy or not to buy. If you not only provide the consumer with a quality product designed to enhance the quality of their life, but you also make it easy and convenient for them to carry and consume, you increase the likelihood of purchase and continued use.

MESS FREE

One last benefit of the stickpack is eliminating mess. Pouring liquids from bottles can be messy, which usually makes its way to your clothes or table space. With stickpacks, liquids are pre-measured and fits easily into the top of a water bottle. Once all the liquid has been poured from the pack, there is none left to trickle and leave a mess. This is why stickpacks are popular for liquid goods.

CONCLUSION

At the end of the day, people love convenience. A day in the life of a typical consumer, is hectic and jam packed with to-dos. As a provider of valuable products, you can leave them with one less to-do, by offering your product in a stickpack. Your consumers will be grateful for the convenience of product portability and portion control.

Check out our favorite stickpack packaging machine, the Aranow, here. At K-Flex Packaging Systems, we know your customer comes first. So does ours. That's why we are here for you to optimize the potential of your business and product. Reach out today to learn more!