JULES & ASSOCIATES, INC. FINANCING AVAILABLE WITH K-FLEX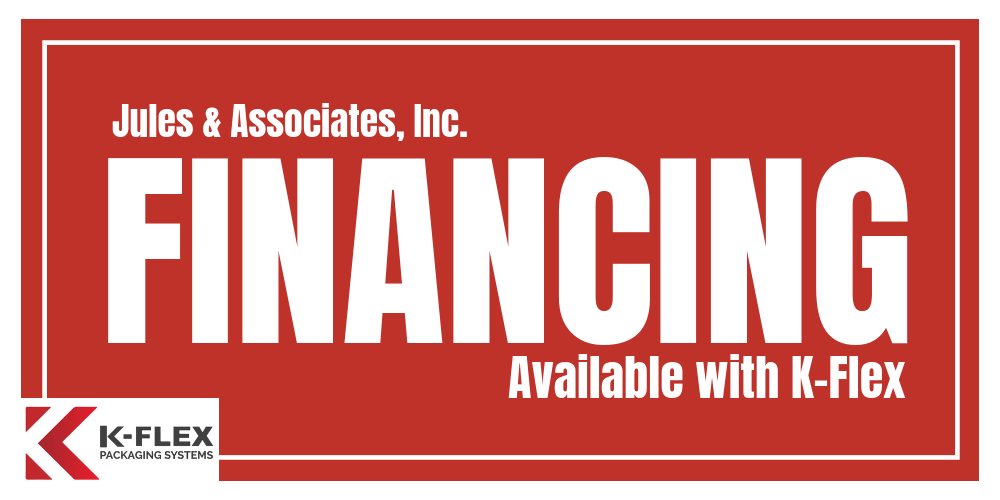 Each day business owners and managers face various challenges with respect to operating successful and growing companies. One of the biggest challenges is how much capital to allocate towards new equipment purchases.
Financing Available with K-Flex
Many times the cost savings associated with new equipment (increased production capability, reduced waste and massive labor cost reduction) occur over time.  However, the cost of the machine, installation, training are all due upfront. This can create difficult decisions when evaluating the purchase of a packaging system. Should we make this purchase now or should we hold off until we have additional cash on hand?
.
To assist businesses in justifying purchases and making the equipment acquisition process simple and efficient, K-Flex Packaging Systems is offering financing for their equipment through their trusted colleagues at Jules and Associates, Inc. Jules & Associates has been successfully serving food service and packaging customers for almost 30 years. They provide customized solutions tailored to each customer's specific financing needs.
.
.
With Jules and Associates equipment financing solutions, businesses have been able to eliminate large upfront cash needs related to capital expenditures and realize immediate profitability thanks to simple, fixed monthly payments. Their top-rated customer service and overall formula for success has propelled them to be consistently ranked within the top 20 independent leasing companies in the nation.
.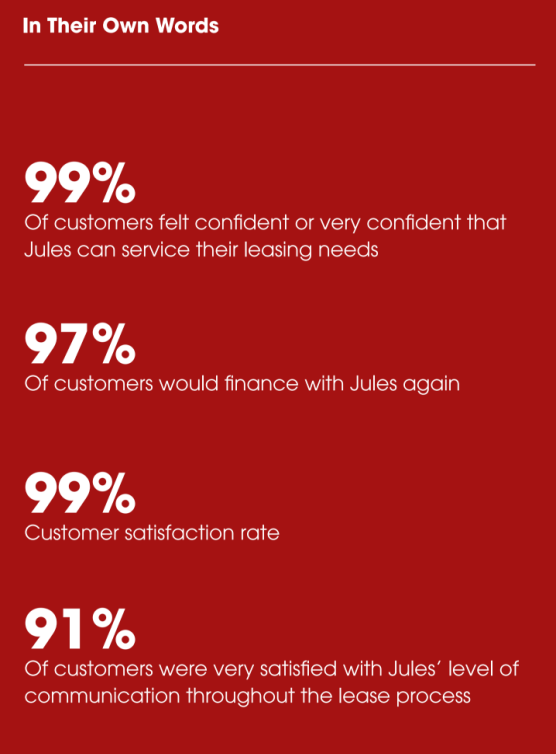 .
At K-Flex, we don't just provide machinery, we provide the expertise and solutions to help you achieve major goals and grow your business to new heights. Don't let the budgeting and cash management stand in the way of purchasing the equipment you need.
.
With your unique business plan, K-Flex's equipment expertise, and Jules and Associates reputable financing, you will be equipped with what you need to confidently move forward with your new equipment purchase. From ROI calculations to understanding the right output for your production line, we are here to help guide you to an immediate, positive impact on your business.
To learn more about your financing options with Jules and Associates through K-Flex Packaging Systems, contact Rich or Arnie, and they will put you in touch with their dedicated financing professionals. Jules and Associates will work together with K-Flex to ensure your new equipment purchase is simple and straightforward.
.