Feature Packaging Machine: Radpak Vertical Form-Fill-Seal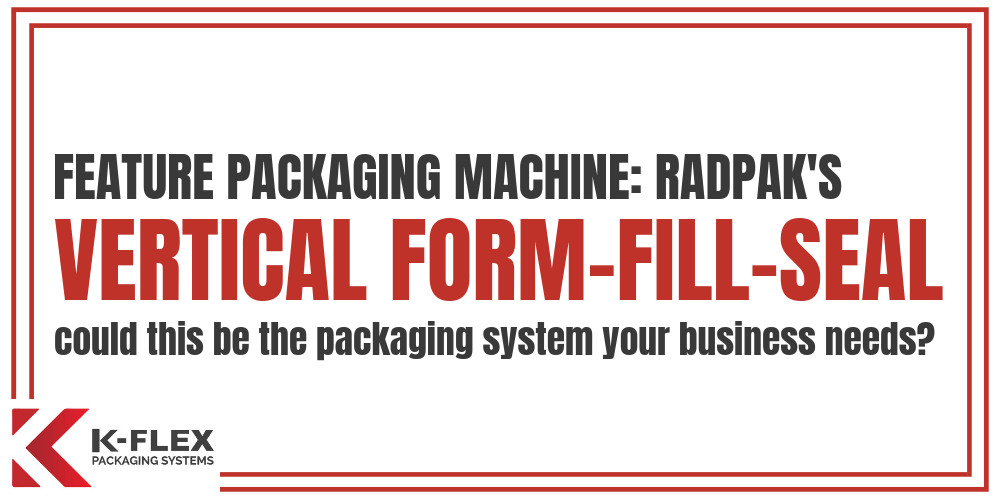 The Feature Packaging Machine of K-Flex Packaging Systems represents Radpak (under the PPiTG brand) and its premier line of primary and secondary packaging machines and systems. Radpak offers standard and custom, fully integrated solutions for your packaging needs. Today, we're going to tell you about the capabilitlies and versatility of the Vertical Form-Fill-Seal machine. Next time, we will discuss Radpak's case packing capabilities with out Feature Packaging Machine section.
.
BACKGROUND
.
Radpak was established in Poland in 1991 and employs more than 100 highly-trained associates. The company focuses on developing Complete Packaging Lines including Vertical Form-Fill-Seal Baggers, Cartoners, Tray Formers, Case Erectors and End-of-Line Case Packers.
.
"RADPAK OFFERS CONSUMERS THE HIGHEST QUALITY MACHINERY IN THE AUTOMATED PACKAGING MARKET."



.
.
VERTICAL FORM-FILL-SEAL BAGGERS
.
Radpak's Vertical Form-Fill-Seal line is designed for packaging both food and non-food items. Some of the items commonly packed with the vertical form-fill-seal include: detergent, candy, fresh produce, and spices. Contact us with questions about packaging your products.
.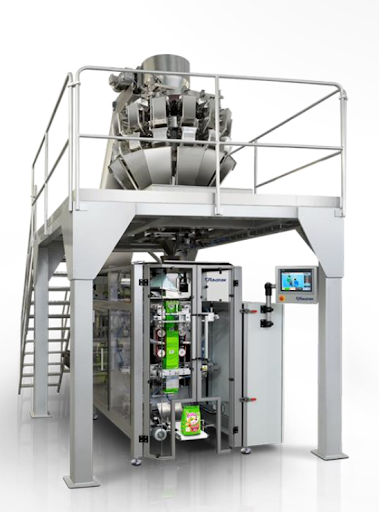 .
Radpak offers a variety of vertical form, fill, and seal machines to meet a variety of needs. They have something for every speed, size, and pouch type requirement. Radpak offers the easiest changeover in the industry between Pillow Bags and Stand-Up Pouches! Watch the video below:
.
.
Fully automatic, the Radpak vertical form-fill-seal bagger is easy and intuitive to operate. It allows customers to use less specialized labor and reduce waste and setup costs.
.
VERSATILITY OF THE VERTICAL FORM-FILL-SEAL
.
Radpak vertical form-fill-seal machines can be integrated with fillers/dosers to make a variety of bag styles, including pillow bags, brick bags, Doypacks, carry fresh bags, flat bottom, side gusset, stand-up with or without zipper and quad seal bags.
.
CONCLUSION
.
If you are considering a Vertical Form-Fill-Seal packaging machine for your business, reach out to us here at K-Flex to learn more about our equipment, customer testimonials and after sale support. We are ready to assist you in reaching your speed and efficiency goals!