5-Step Beginner's Packaging Guide for Legal Cannabis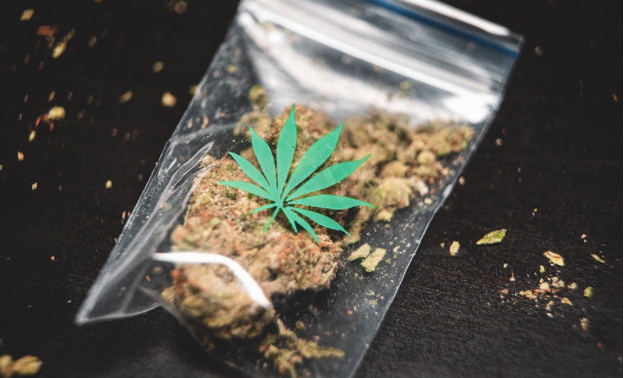 Automated packaging systems not only increases your packaging productivity but it reduces labor cost and product give-away (this stuff is expensive). This results in more efficient and cost-effective production. Packaging automation will keep your product fresher for longer, allow for a plethora of marketing options, incorporate child-resistant features per state laws and better represent your brand identity.
With cannabis now legalized in much of the country, it is time to consider what is the best way to market and package your cannabis-based products. Don't know where to begin? Worry not, our experts are here to help assist you with our short beginner's guide to packaging automation for cannabis.
1. Cannabis Products
First, let's discuss what kinds of cannabis products work best with packaging automation. Many cannabis products already resemble products and/or items that have been packed already throughout the years. This makes it extremely easy to apply our decades of experience and machine testing to a variety of cannabis edibles. Below are the examples of cannabis products that can easily be packaged on an automated packaging machine(s):
Cannabis edibles like gummies, candies, cookies, and snacks
CBD oils and other CBD products
Cannabis pre-rolls
Raw cannabis buds, flowers, stems, and leaves
Cannabis powders and kief
Cannabis tinctures, liquid extracts, and juices
2. Advantages of packaging automation for cannabis
Say farewell to tedious, unscalable manual processes. Packaging machines are accurate, reliable and fast, consistently producing the same product repeatedly until programmed to stop.
A better representation of your band. Packaging automation consistently produces a premium looking product, allowing your brand to always be well represented. Flexible packaging provides endless marketing options. Product display windows, material finish and color varieties and shaped pouches are just a few things to consider!
Increased productivity and product. From 30 to 300 pouches a minute, there are endless equipment options to fit your production and shelf presence needs. The more we understand your business needs and product variety, the better we can find the right solution for you.
High accuracy, especially at high speeds. Rather than measuring by hand, investing in an automated packaging system will enable high accuracy and increase your packaging efficiency. When dealing with such high cost products, any give away is unacceptable.
A fresher product. Exposure to oxygen, light, and humidity can affect your products' freshness. To keep your product fresh and safe, consider using a packaging automation system that can mitigate these factors with proper seals and nitrogen gas flush.
3. Cannabis packaging machine types & recommendations
There are a variety of options on the market for cannabis packaging automation. Depending on your needs will help decide on the proper machine for your business packaging needs. Here are a few options that might work best for packaging cannabis products.
The Premade Pouch Packaging machine is the most popular option for cannabis packaging because of its versatility and ease of operation. This machine fills and seals premade bags that are already formed into their end pouch shape. An operator loads the bags into a holding area and from there the machine picks up each pouch, fills it with a preset exact measure of product, and then seals it shut before discharging the bag from the machine.
A premade pouch machine is a great solution for a cannabis company that has a wide variety of bag sizes and products as its easy adjustments allow for a variety of different SKUs on the same machine. These machines are also simple to learn and operate, fast to change over, and take up the least amount of room on your production floor.
Vertical Form-Fill-Seal</> machines form pouches from roll stock and are then filled with an exact amount of product and sealed shut. These machines can be configured to run 3 Side Seal pouches or Stand-Up pouches. Vertical Form-Fill-Seal equipment is one of the more economical equipment choices and offers a small footprint. The machines can be manufactured as intermittent or continuous motion depending on required speeds.
Horizontal Form-Fill-Seal</a> machines form Stand-Up Pouches from roll stock as well. These machines are on the higher end, producing a gorgeous finished pouch with the highest of speeds and efficiencies. They work best for dedicated cannabis product lines without a ton of variation. Changeover is getting faster and faster with tons of advancements but it is not as fast as a pre-made machine.
The Stick Pack / Sachet Machine</a> machine works fairly similar to a VFFS machine</> in that it uses roll stock to form narrow stick packs or sachets, fills them with an exact amount of product, and seals them shut. The main difference is that a stick pack machine is designed for smaller formats and has multiple lanes which produce more than one package per cycle.
4. Cannabis packaging automation considerations 
Modified Atmosphere Packaging (MAP) is widely used in many industries including coffee and perishable food items. Prior to sealing, we automatically dispense a certain mixture of gases within a packaging, replacing the oxygen, to keep the contents fresher for longer.
Child-Resistant Closures for cannabis packages vary by the state and country in which it is being packaged. This is a constantly changing industry so flexibility and adaptability is key. Most companies opt for the highest level of protection whether it is required or not. It is considered good practice and will reduce the need to change packaging in the future based on new rules and regulations that might come into play by state or federal laws. If you need help navigating this, we have contacts!
Date and Lot Codes have become important and common for all perishable goods. There are even more regulations on cannabis products. All of our packaging machines can easily be configured with a printer that takes care of these dates and lots automatically. We even have printers that can print disclaimers and product specifications.
SKU variety helps round out your brand but people often forget that SKUs most likely equal changeover. It is important to consider your SKUs (sizes, products, shapes, fill weights, package style) early and understand how this will affect scaling and production automation.
5. Subjects to consider when shopping for cannabis packing machinery
What is your weight tolerance?
When entering the cannabis production world there are strict regulations on how much your packaging can weigh and this can vary depending on your state and/or country. Different variances require different weighted amounts. Be sure to check with the regulations in your area to stay up to code.
Can 'fines' be introduced into the packaging?
To keep within the legal weight tolerance, some industries have introduced what are called 'fines', or small pieces of product into their packages. Fines are introduced manually and only when needed to ensure you are within the accuracy tolerance required by your government. We have the ability to reject fines and stems out of 'bud' production.
How much vertical space do you have available?
When weighing your product with very tight tolerance, you will need a high-accuracy multi-head scale. These scales most often sit on top of a packaging machine. If you are lacking vertical space, your packaging machine manufacturer needs to know to help recommend other alternatives like customizing the line so the scale sits on the floor or a different type of weighing system altogether.
What are your bag sizes and types?
Consider which pouch type is needed for your product as this will affect the type of packaging machine you will need for your product. Think about your shelf presence, customer usability, and CRP options.
Do you have any budget and/or speed restrictions?
Packaging automation is a substantial investment, but when done correctly, it can provide a substantial ROI (fast). There is a wide variety of options on the market from very basic to high-end turnkey lines. Financing is also an option we can help you explore. Understanding your required production speed and SKU variation will help us find the right system for you.
TLDR: The cannabis industry is booming! We have the equipment, experience, and connections to help you. Even if you're not ready to pull the trigger, we want to partner with you and help you along this exciting journey. Don't be intimidated to pick up the phone!
---
PS. We are going to be at WestPack in Anaheim, August 10-12! We'll be in the PPi Technologies Group Booth #5580. This year, we decided to exhibit in the Cannabis Packaging Summit section.
We've been busy helping customers navigate packaging automation for edibles and flower, but we are ready for any product at any speed!
Click here</> to schedule a time with us. Whether you have an active project or would just like to say hi, we'd love to see you!