Initially, GERNEP was instituted to equip medium-sized breweries with highly efficient labeling machines. Since then, GERNEP's focus has broadened. They are now manufacturing high quality and customized labeling solutions for various industries, such as the food industry, consumer healthcare industry and nonfood industry.
With 35 years of manufacturing rotary labelers, GERNEP has established itself as a forerunner in the industry. They are a dedicated and highly skilled team that focuses on designing, manufacturing and servicing high quality rotary labelers every day. GERNEP stays ahead of the competition, in terms of technology and reliability in a labeling machine, by actively innovating.
GERNEP's Rotary Labeling Machines help to set them apart from their competitors, with:
User-Friendly Operation
Quick Changeovers
Versatility
Easy Maintenance
Production Uptime
Link Pack Labeling Machines
Link Pack was founded in 2016, providing North American manufacturing industries with high-level
guidance and the sourcing of best-suited automated solutions. Link Pack is dedicated to upgrading client
efficiency. They reconnected with our roots in engineering, in order to develop their own Link Pack branded linear labeling solutions.
This Labeling Machine Line includes a variety of labeling systems:
Wrap Labeling
Multi-Panel Labeling
Front & Back Labeling
Top & Bottom Labeling
Tamper-Evident Labeling
Tax Stamp Labeling
Each compact unit is engineered to be easily integrated into an existing line or be used as a stand-alone unit. Link Pack Labelers are rugged and include a user-friendly control panel that does not require extensive operator training. Each labeler can be personalized with additional features, such as inkjet coders, label inspection sensors and camera reject systems.
Semi Automated Labeling Machines
Semi Automated Labeling Machines require operator assistance.
Operator assistance is necessary for this labeling machine, in order to manually feed or position the particular product on the infeed conveyor. In addition to that, assistance is needed to remove the labeled product from the outfeed conveyor or accumulation table. This labeling process is, typically, a cost-effective way to achieve high accuracy and consistency.
Fully Automated Labeling Machines
A Fully Automated Labeling Machine, essentially, requires little to no operator assistance.
Most of the steps are going to be carried out on an assembly line. The conveyor belts will transport the product down the line, through the labeling machine and to the secondary packaging operations. High efficiency and affordability are what make Link Pack labelers undeniable allies in manufacturing. Integrating this Linear Labeling Machine to any production line is going to enhance labeling capacity, allowing manufacturers to redistribute available labor to other, more meaningful tasks.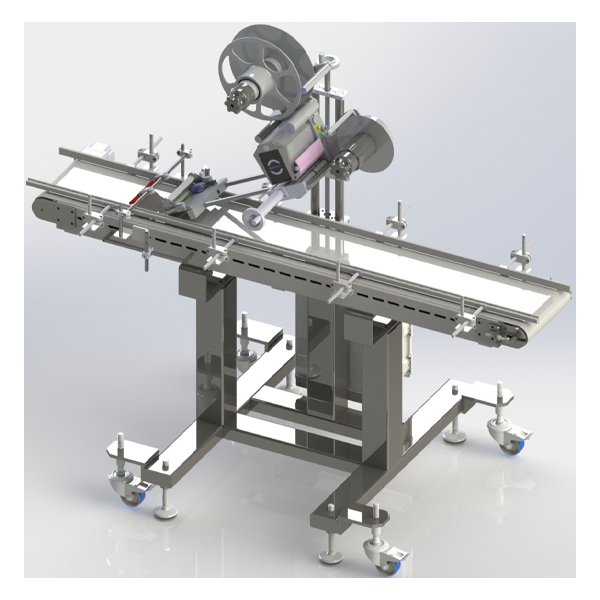 Our hand-fed labeling machine will allow you to apply labels to pouches with high accuracy and repeatability.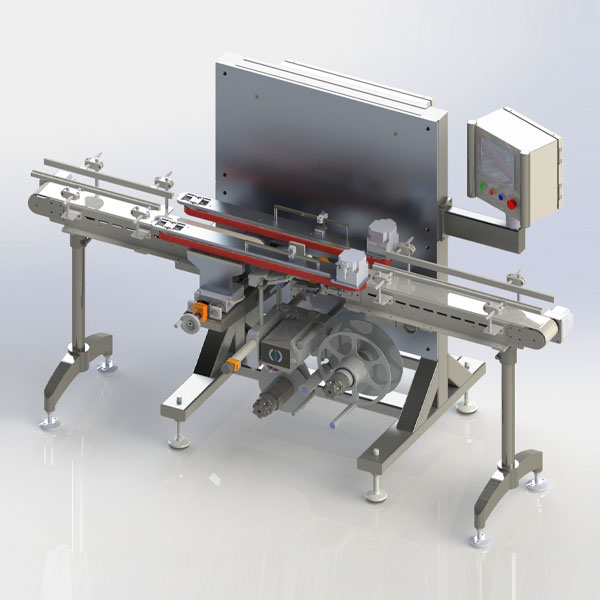 Our compact semi-automatic Bottom Labeler is ideal for restrained production spaces and allows for high accuracy and repeatability of label placement on pre-filled containers.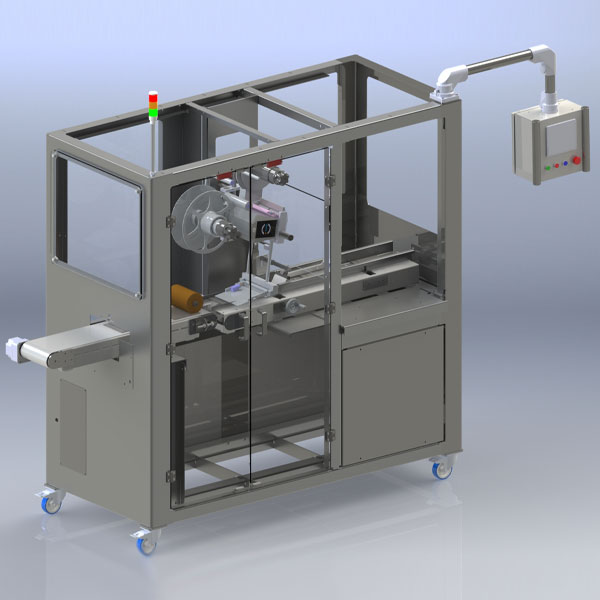 Our Semi-Automatic Tax Stamp Labeler can be used in line or off line to apply excise stamps to cannabis product packaging.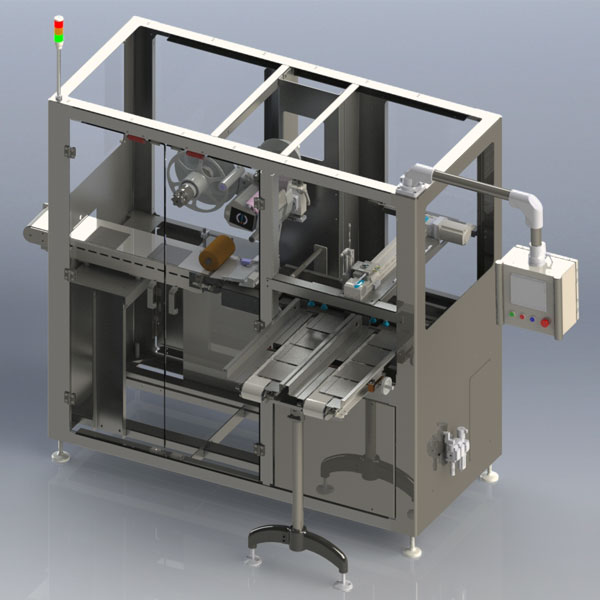 This double loading magazine system applies labels to pouches with high precision.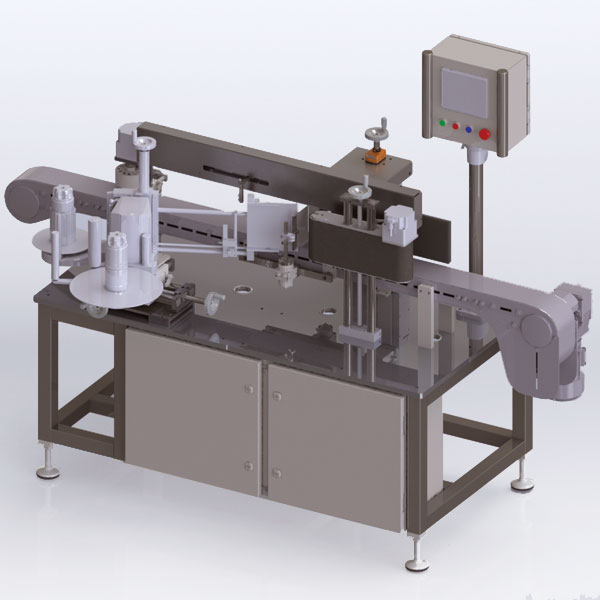 Link-Pack's Automatic Multi-Panel Labeler is an excellent system for applying a single label over multiple panels of a bottle, jar or container.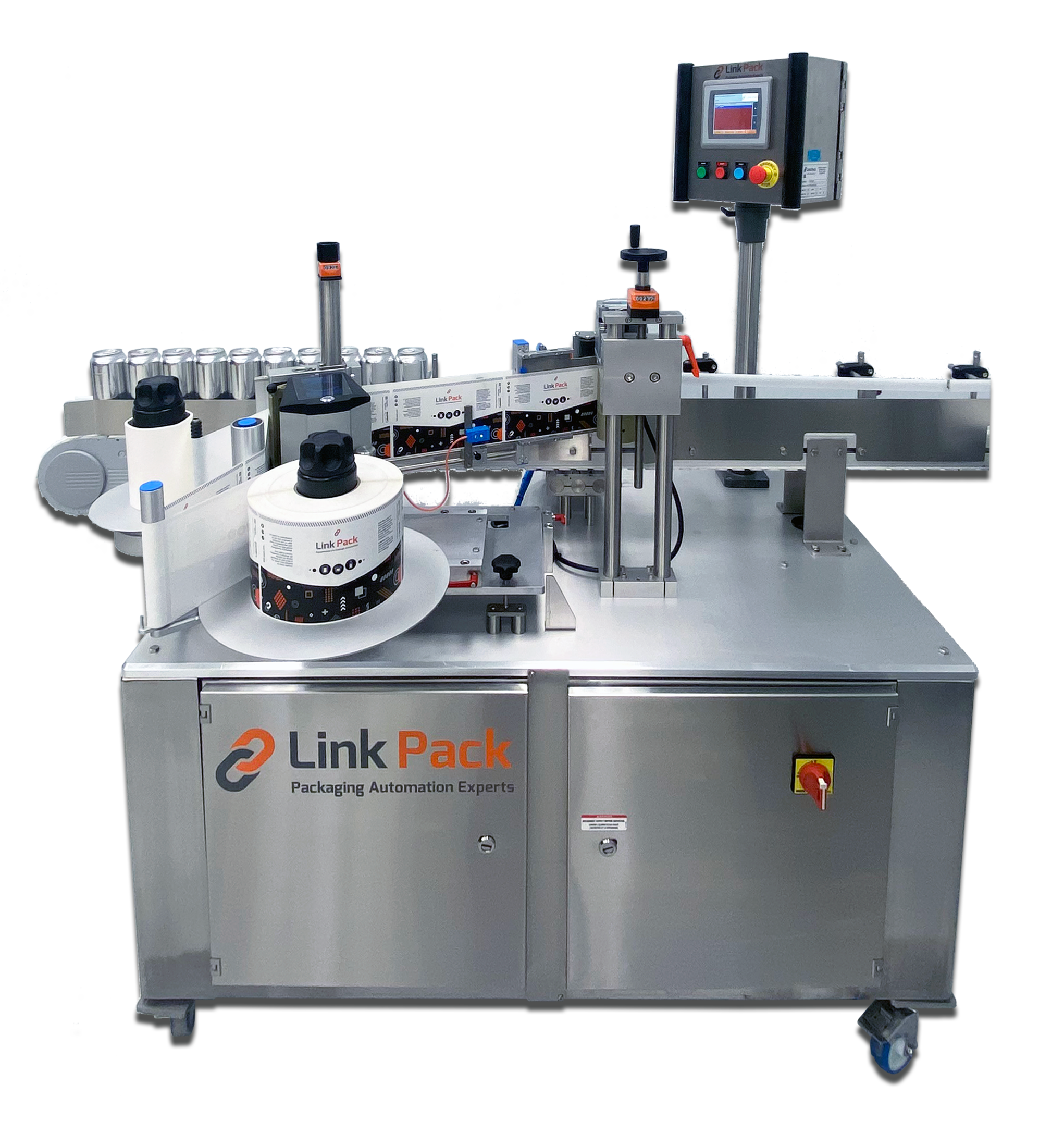 Link-Pack's Prism Wrap Labeler uses a prism aligner to rotate any rigid container type during the application of wrap around labels for precise and even positioning.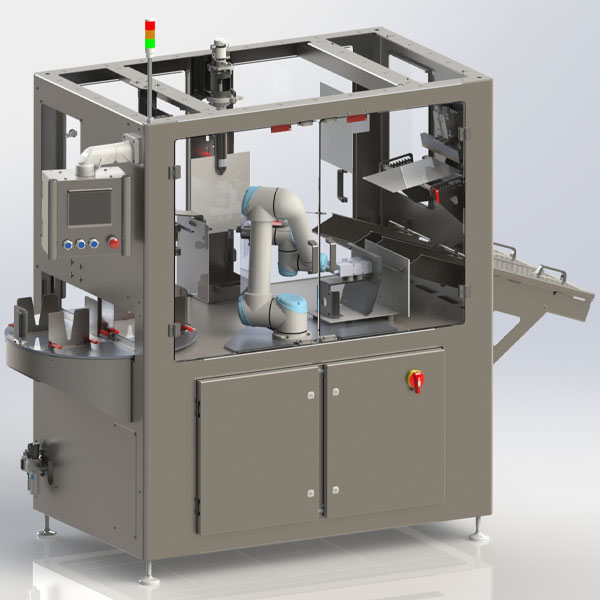 The Robotic Bagger is an automatic bagging system that handles a variety of liquid or dry products. It is, especially, suited for the products that require minimal contact and low outputs.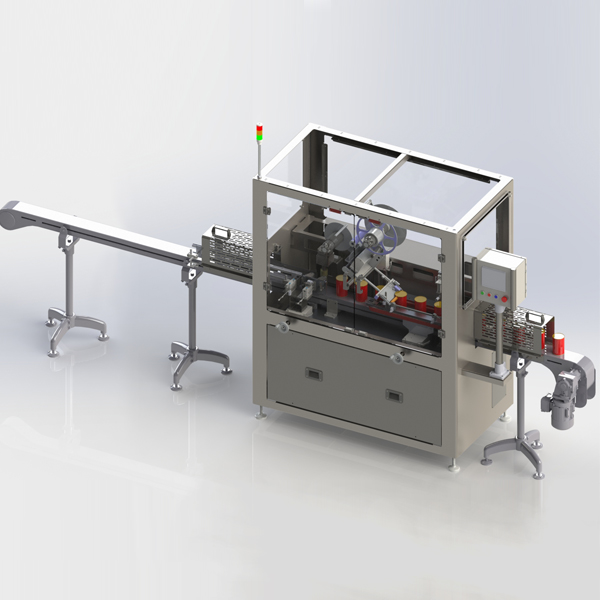 This Tamper Evident Labeler is easily adapted to apply perfectly placed pressure-sensitive safety seals to various label and container sizes.